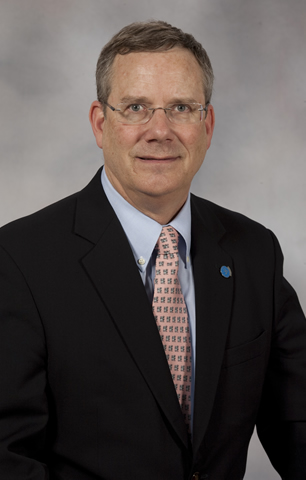 Bob Brodell attended the University of Rochester School of Medicine and Dentistry, and then completed two years of Internal Medicine at Strong Memorial Hospital, Rochester, New York before serving as a dermatology resident and dermatopathology fellow at Barnes Hospital/Washington University in St Louis. He is the author of more than 360 articles and two books.

Dr. Brodell is a member of Phi Beta Kappa, Alpha Omega Alpha, American Academy of Dermatology, Noah Worcester Dermatological Society, American Society of Dermatopathology and he serves as Secretary-Treasurer of the American Dermatological Association.

He is a past president of the American Board of Dermatology and served on the Board of Directors of the American Academy of Dermatology from 2012-16. He was honored to be a Master Teacher in his previous role at Northeastern Ohio Medical University (NEOMED) and served as chairman of the Master Teacher Guild.

He is currently Professor and Chair, Department of Dermatology and Professor of Pathology at the University of Mississippi Medical Center in Jackson, Mississippi. His interests are in general dermatology; dermatologic ethics; the treatment of warts; and, simple, quick, reproducible, almost fail-safe approaches to dermatologic procedures.

Bob enjoys travelling with his wife, Linda, a retired ophthalmologist, and their 5 children and 6 grandchildren.