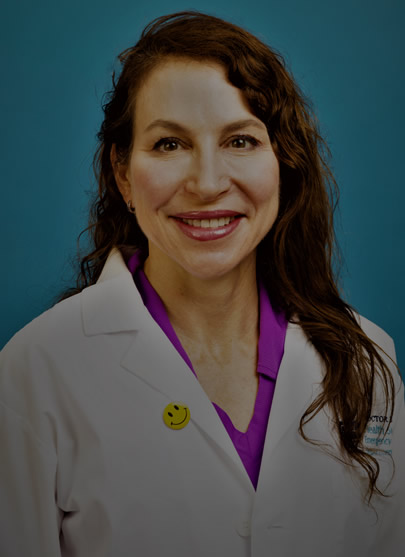 Dr. Carolyn Joy Sachs graduated from the honors program in medical education at Northwestern University in 1990 and then went on to completed an emergency medicine residency and research fellowship at the UCLA Emergency Medicine Center where she has stayed on ever since and currently serves in the rank of Clinical Professor step III. Her career research interests have centered on violence against women and she has authored many peer reviewed publications and book chapters on sexual assault and intimate partner violence.

For the last 23 years she has served as a chairwoman of the UCLA Intimate Partner Violence Committee. She serves as the voluntary medical director for a comprehensive forensic sexual assault examination program which provides over 1200 emergent sexual assault examinations to adults and children living in Southern California each year.

Dr. Sachs also a full time practicing academic emergency physician in the UCLA Emergency Department with an interest in physician well-being. She serves on the UCLA physician Health and Wellness committee and as the faculty advisor for the UCLA/OV Emergency Residency Wellness Committee. She has lectured nationally and internationally about intimate partner violence, sexual assault, provider well-being and other emergency medicine topics.

Participating On: