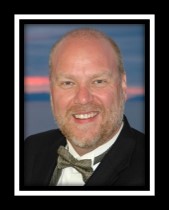 Chris started in patient care as an Athletic Trainer in high school and college, and then moved to emergency services as a paramedic for 17 years. This lead him to his training at the University of Utah Physician Assistant Program where proper pain treatment was initially instilled in him by one of the pioneers of pain management and Palliative Care Art Lipman, PharmD and others. Since completing PA school he has worked in Family Practice, Orthopedic Surgery, Emergency Medicine, and since 2001 in the field of Pain Medicine. During this time he has been a consultant and speaker for many national companies and provided expert medical testimony in several cases involving pain management issues. He has spent 2 years traveling and teaching Pain Management at a national level as a Medical Science Liaison in the Pain Field and has had the opportunity to learn from a variety of nationally known experts.
Chris has been active in the PA community at a national level since 1998 when he was elected to the Student Academy Board as Director-at-Large; is a Past-President of the Colorado Academy of Physician Assistants; and in 2003 he founded the PAs in Pain Medicine Special Interest Group of the American Academy of Physician Assistants and is their current President.
Chris has been appointed to the Board of Examiners for the Malcolm Baldrige National Quality Award, helped form the American Society for Pain Educators as one of the initial members of the Board of Advisors, and is directly involved at a national level in many pain and addiction related issues. Chris was an invited member of the AAPM & APS guidelines for the management of Chronic Non-Cancer Pain and has participated in the creation of both state and national pain guidelines.
In addition to being a clinical PA in a spine surgery and interventional pain practice, he is also the President of Abuse Tech, LLC which provides engineered solutions for abuse deterrence and clinically focused education in abuse prevention, mitigation, and compliance in the field of pain medicine.