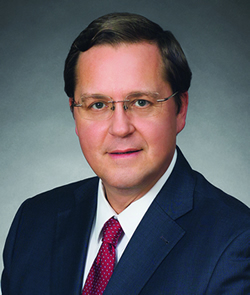 Dr. Sieg received his medical degree and completed his residencies at the University of Kansas School of Medicine in Kansas City, Kansas. He is currently board certified in Addiction Psychiatry, Adult Psychiatry, Child & Adolescent Psychiatry, Geriatric Psychiatry and Forensic Psychiatry.

He is also a board-certified Medical Review Officer. Serving as Medical Director of Behavioral Health, Dr. Sieg has over 35 years of experience in practice having worked in a variety of settings including outpatient, community mental health & managed care as well as private, public & state psychiatric hospitals and addiction treatment programs. He has authored numerous scientific articles and also had past involvement in clinical psychopharmacology research.

Dr. Sieg maintains memberships with the American Psychiatric Association, the Florida Psychiatric Association, the American Academy of Psychiatry & the Law, and the American Medical Association. He currently practices and resides in the Orlando, Florida metropolitan area.