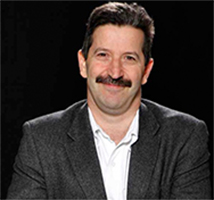 Mervyn Singer is Professor of Intensive Care Medicine at University College London, UK. He trained in medicine at St Bartholomew's Hospital Medical College, London and then undertook subsequent junior doctor posts in hospitals around the London area. He performed his doctorate research thesis developing a novel hemodynamic monitoring tool using esophageal Doppler ultrasonography; the subsequent technology (CardioQ) is now used in >30 countries worldwide. He then began formal critical care training in an academic rotation at University College London in 1989 and was appointed Professor in 2001.

He is Director of the Bloomsbury Institute of Intensive Care Medicine and runs a research group totaling 15 people performing bench-to-bedside research. Specific interests include sepsis and multi-organ failure, tissue oxygenation, infection, novel diagnostics and monitoring. Funding comes from the Wellcome Trust, UK Medical Research Council, European Union, and UK National Institute of Health Research (NIHR) among others. He has published widely, with multiple papers in the New England Journal of Medicine, Lancet and JAMA. Apart from the above-mentioned esophageal Doppler monitor, he has developed a novel tissue PO2 monitor (gauging the adequacy of tissue perfusion) entering clinical trials in 2016, and a novel drug inducing a 'suspended animation' state intended for ischaemia-reperfusion injury that is scheduled to go into man also in 2016. He is also the clinical lead investigator of studies on novel diagnostics for sepsis and infection, and the first intensivist to be appointed a Senior Investigator by the NIHR.

He lectures widely and has delivered four plenary lectures at the annual Congresses of the European Society of Intensive Care Medicine and the US Society of Critical Care Medicine. He has authored/edited several textbooks including the Oxford Textbook of Critical Care and the Oxford Handbook of Critical Care. He is currently Editor-in-Chief of Intensive Care Medicine Experimental (ICMx), co-chair of the new Sepsis Redefinitions Task Force, Council Member of the International Sepsis Forum, Critical Care Theme Lead of the NIHR Health Informatics Collaborative, and does 13 clinical on-call weeks per annum in the ICU.