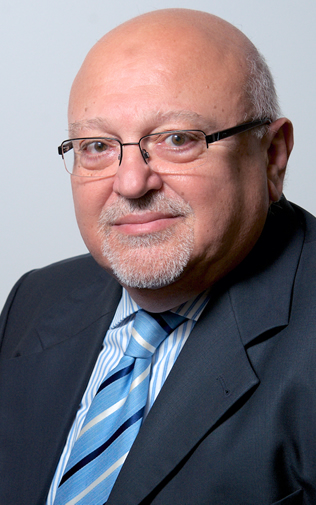 Dr. Osman's interest in medicine started early in his life and developed with days till his graduation as family physician from American University of Beirut (A.U. B.) in 1985, which allowed him to reflect this interest through outmost caring & commitments to his patients.

His patients can feel how easily he can gain rapport with them, allowing them comfortably to approach him for any health problem, and on how much he cares for their safety. In addition, he has the talent of explaining health problems in a very simple way that helped him to be a popular public speaker and writer of medical articles aiming to educate general public.

He started his career by working in the staff clinic of A.U.B., untili he moved to primary healthcare department of Dubai Health Authority(DHA) to be the first family physician in Dubai in 1986.

In DHA, he could prove himself and attain different posts as doctor in charge for different health centers, member of executive committee of the department and up to co-director of the family medicine residency program In DHA. During these years, he succeeded in different endeavors, which varied from managerial, clinical, to academic, all of which helped him in building his reputation, fame and identity as one of the pioneer family physicians in UAE.

The opportunity came few years ago to move to the private sector, when he joined Al Zahra hospital Dubai where he could achieve further success by establishing the family medicine department in the hospital, allowing him to serve as a role model of the family physician with various potentials in the hospital settings.

He has been chosen among the top 25 family physicians in Dubai & has achieved the first rank leader of the team of the year 2017 at Al Zahra Hospital Dubai.

The future still promises for more challenges …. By employing his accumulated expertise over 30 years, he is still seeking an opportunity to broaden his responsibilities in both clinical & managerial fields of healthcare, where he will be then steer a bigger team of physicians who can provide a higher standard of healthcare and excellence.
Participating On: