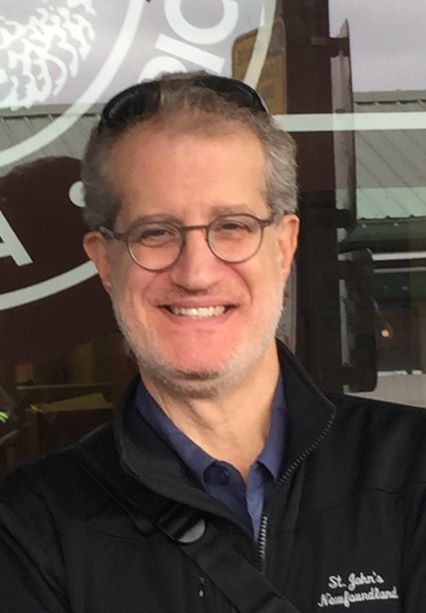 In 1982, Dr. Nathanson earned a BA (English Lit.) from Yeshiva University in New York City and he graduated in 1990 from the University of Toronto Faculty of Medicine where he also completed his internal medicine training in 1995. In 2010 Dr. Nathanson completed a Master of Science degree in Health Care Management at the Harvard University Graduate School of Public Health and in 2011 he earned a certificate in Health Law from Osgoode Hall Law School.

In 1995, he began practising internal medicine and critical care medicine at York County Hospital in Newmarket which, in 2000, became Southlake Regional Health Centre. Early on, Dr. Nathanson served as Medical Director of the inpatient Palliative Care Unit. He later founded the Southlake Heart Function Program. He was president of the Southlake Medical Staff Association for four years. He then helped develop Southlake's Clinical Resource Utilization Management Program. From 2008 to 2017 he was Southlake's Physician Leader (Medical Director), for Acute Medicine Programs. During that time Dr. Nathanson helped modernize Southlake inpatient services by founding and developing Southlake's Hospital Medicine Program. In 2017 Dr. Nathanson completed a two-year term as co-chair of Southlake's Quality, Utilization and Resource Management Committee. In 2018 Dr. Nathanson began an additional 5-year term as Medical Director of Critical Care Services at Southlake where he has helped introduce Southlake's Physician-Led Critical Care Outreach Team.

In 2008, Dr. Nathanson founded Southlake's Post Graduate Education Program for senior Internal Medicine residents. The principle focus of this month-long rotation is easing and facilitating residents' transition into independent community practice, optimizing the likelihood of a long and rewarding career in the challenging environment of Ontario health services.

Dr. Nathanson has served as Chief of Staff at Stevenson Memorial Hospital since 2016 with a principle focus of modernizing physician culture and supporting the community goal of a long-overdue redevelopment of the physical hospital and its clinical service offerings.

Dr. Nathanson has served on 3 provincial task forces, the ER/ALC Advisory Committee and the ALC Action Team. More recently he served in an advisory capacity in support of the Ministry of Health and Long term Care working group aimed at reducing hallway medicine in Ontario.

Dr. Nathanson's additional professional interests include Medical Bioethics and Health Law, Health Policy and Health Economics including the impact of different payor systems on clinical systems design and on clinical decision making, the role of Physician Leadership and Engagement in driving system change toward improved clinical safety, efficiency and effectiveness, and physician health and wellness. Dr. Nathanson lectures widely on these topics and on a variety of additional clinical and health services related topics.

Dr. Nathanson's many personal interests include travelling. He second favorite hobby is lecturing to international medical audiences on cruise ships. Above all, he especially enjoys riding his 2014 Indian Chief Classic, together with his wife, Genny, all over Ontario, Canada, the US, and beyond.
Participating On: