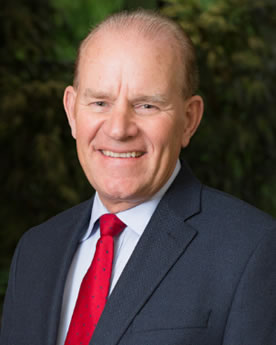 Dr. Matthews practices general internal medicine in Reston, Virginia with Executive Healthcare Services. He conducts research and lectures nationally and internationally on the doctor-patient relationship and the psychological and spiritual dimensions of medicine, including the role of faith, religion, and prayer in clinical care and healing. He has served in the Departments of Medicine at three medical schools (Yale University, University of Connecticut, and Georgetown University) and has lectured at over 30 medical schools in the United States. He also teaches continuing medical education courses for the Continuing Medical Education, Inc. University at Sea program. He is the author of The Faith Factor: Proof of the Healing Power of Prayer (Viking, 1998).

Dr. Matthews is a cum laude graduate of Princeton University (AB, 1976), at which he majored in Romance Languages and Literatures with a special concentration in European Civilization. He was graduated from Duke University School of Medicine in 1980, and completed his internship and residency in internal medicine at the University of Connecticut in Farmington in 1983. In the same year, he was named as a Robert Wood Johnson Foundation Clinical Scholar at Yale University School of Medicine. At Yale, he studied clinical epidemiology and began his research career by examining patients' perceptions of physician performance in the hospital and outpatient setting.

He joined the faculty of the University of Connecticut School of Medicine in Farmington, CT in 1985 as an Assistant Professor of Medicine. He was a co-founder of the Connecticut Chronic Fatigue Study, one of the first major longitudinal studies of this perplexing condition. In 1989, he was named the George Morris Piersol Teaching and Research Scholar of the American College of Physicians.

In 1991, he accepted a position as Chief of Internal Medicine at the Minirth-Meier and Byrd Clinic in Arlington, VA. This position offered him an opportunity to integrate his religious faith with his skills in internal medicine and psychiatry and to develop his research interest in the spiritual aspects of medicine.

In 1993, he joined the faculty of Georgetown University School of Medicine in the Division of General Internal Medicine, where he continued to expand his clinical, teaching, and research interests. In the same year, he was named as a Fellow of the American College of Physicians. In 1997, he received an Exemplary Paper in Humility Theology Award from the John Templeton Foundation. From 1999 to 2012, he practiced general internal medicine in Washington, DC.

In 2012, he moved his medical practice to McLean, Virginia and joined the Primary Care division of the Virginia Hospital Center Physician Group. He has received the Vitals Patients' Choice Awards yearly from 2008-14 and Most Compassionate Doctor.

recognition from 2012-4. He has been named a Washington, DC-Baltimore-Northern Virginia Super Doctor yearly from 2011-13.

Dr. Matthews is also the author of a four-volume research work (The Faith Factor: An Annotated Bibliography of Clinical Research on Spiritual Subjects), three documentaries (Body, Mind, and Spirit, Shall We Pray?, and Healing Hands), a annotated, videotaped lecture on religion and medicine (The Faith Factor: Is Religion Good for Your Health?), a teaching videotape on the doctor-patient relationship (Bedside Manners), and over 65 peer-reviewed scientific articles, book chapters, and other publications.

He has been a member of several national advisory boards and committees, including the National Board of Medical Examiners, the Humility Theology Information Center of the John Templeton Foundation, the Diagnostic and Statistical Manual-Primary Care Version of the American Psychiatric Association, and the Bayer Institute on Health Care Communication. He was the director of the Physical Health Panel for the Scientific Progress in Spiritual Research project of the National Institute for Healthcare Research.. He has served on review boards for over a dozen professional journals and was the founding editor of Faith and Medicine Connection. He is a member of the Christian Medical and Dental Society and the American College of Physicians.

Dr. Matthews has been featured in numerous national newspapers and magazines, including the New York Times Sunday Magazine, Washington Post Magazine, USA Today Weekend, Hartford Courant Sunday Magazine, Los Angeles Times, Christian Science Monitor, Newsweek, Reader's Digest, Prevention, Guideposts, Good Housekeeping, McCall's, and Christianity Today. He has appeared on many national television and radio programs, including the Oprah Winfrey Show, Larry King Live, Good Morning America, CBS This Morning, CBS Evening News, NBC Nightly News, Fox Evening News, CNN Early Prime Time, 700 Club, One-on-One with John MacLaughlin, and National Public Radio (The Diane Rehm Show and All Things Considered).
He lives in McLean, Virginia with his wife, Demetra, a certified public accountant. He has two adult children: Karen Goodman (married to Robert Goodman), and Louis Matthews (married to Michelle Matthews) and two grandchildren (Sophia Goodman and James Matthews). He enjoys family and church activities, Bible study and teaching, golf, baseball, piano, songwriting, singing, ballroom dancing, travel, and photography.
Participating On: